Accountants Crows Nest
Tax Accountants Crowst Nest
Our aim is to provide expert tax and accounting advice that minimises tax impact and ensures that the proper filings are made correctly (and on time). We also ensure that both you and your business keep efficient and accurate records and make the right taxation related decisions that meet your needs. And, we'll help you to determine what those are.
Our accountants are pleased to offer you comprehensive tax and accounting services:
Personal Income Tax Preparation and Returns
Small Business and Corporation Tax Services
Estate and Trust Tax Preparation
Tax Consulting and Advisory Services
Tax Problem Solving
Business Accounting Services
Bookkeeping
Payroll Services
New Business Formation Service
Accounting Software Selection and Implementation
If you need tax and accounting assistance that extends far beyond filing a return, call or come in and see us today.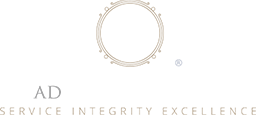 CONTACT US
PO Box 197 Crows Nest NSW 1585
Email: Service@adadvisory.com.au
Phone: 02 8006 5494